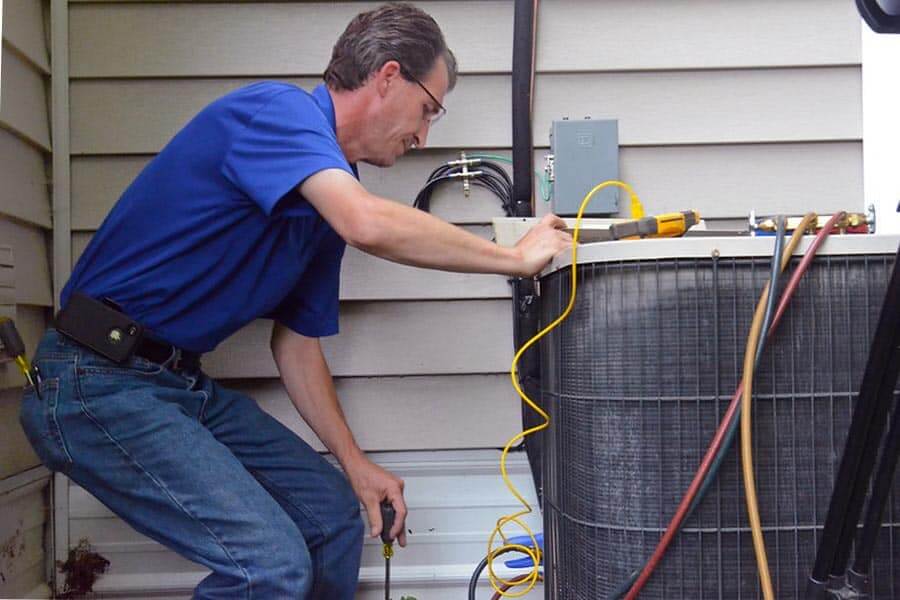 There are many benefits to owning a home. Home ownership also comes with its own set of responsibilities. Systems and appliances must be maintained, repaired, and sometimes replaced in order to keep your home safe and comfortable. Your HVAC system is one of these important elements that will require routine maintenance throughout the years, and replacement when necessary.
What Is An HVAC System?
HVAC stands for Heating, Ventilation, and Air Conditioning.
This system is most commonly referred to as A/C, as it is what controls the quality and temperature of the air in your home, office, or indoor facility.
How Do I Know I Need To Replace It?
There are a few signs that can indicate that your HVAC system is not function at peak capacity and needs professional attention. If your energy bills starts to rise without an apparent increase in usage, your HVAC system might be working harder than it is meant to. Additionally, if your thermostat isn't working properly, or your system is making more noise that usual, this can be a sign that it isn't functioning correctly anymore. Strange smells or odors from the system can also be a sign that it will soon need replacement.
What Type Of System Do I Need For My Home?
In the event that your HVAC system is at the end of its life and needs replacement, you will need to speak to a professional HVAC technician about what type of replacement to get. This is generally the most straight forward method for finding out which system will work best in your home. Professional technicians can take a look at your home and help you decide which system will be most beneficial and cost efficient for you. These experts have the knowledge required to tell you your HVAC options accurately without up-selling specific systems if they wouldn't be the best fit.
How Long Will The Job Take?
After you have hired your contractor and worked together to choose your new system, the actual work can typically be done in one day by a professional crew of trained HVAC technicians. Depending on your specific needs, it could take a little longer. Your technicians can usually give you an estimate of the amount of time to expect up front.
How Can I Help On The Day Of Installation?
Because of the dust that might be created in the installation process, the crew may need to lay protective covering over certain areas of the floor or furniture in specific work spaces. In order to help speed up the process, you can move any antique, valuable, or irreplaceable items out of the work area. Many technicians would prefer not to handle your most valuable pieces, so moving them to a safe place beforehand can save time. Additionally, if you have any pets it's a good idea to keep them removed from the area where the work will be done to prevent accidents.
Having high quality and temperature controlled air is an important part of your health, home comfort, and long term finances. If you are having any issues with your HVAC system, or it is over 10 years old, an annual inspection might save you from greater issues down the road. Contact the HVAC experts at AirOne Heating and Air Conditioning in San Marcos, TX, for more information.
Looking for air conditioning repair around New Braunfels or San Marcos TX? Check out our services areas to see how we can help in your area.