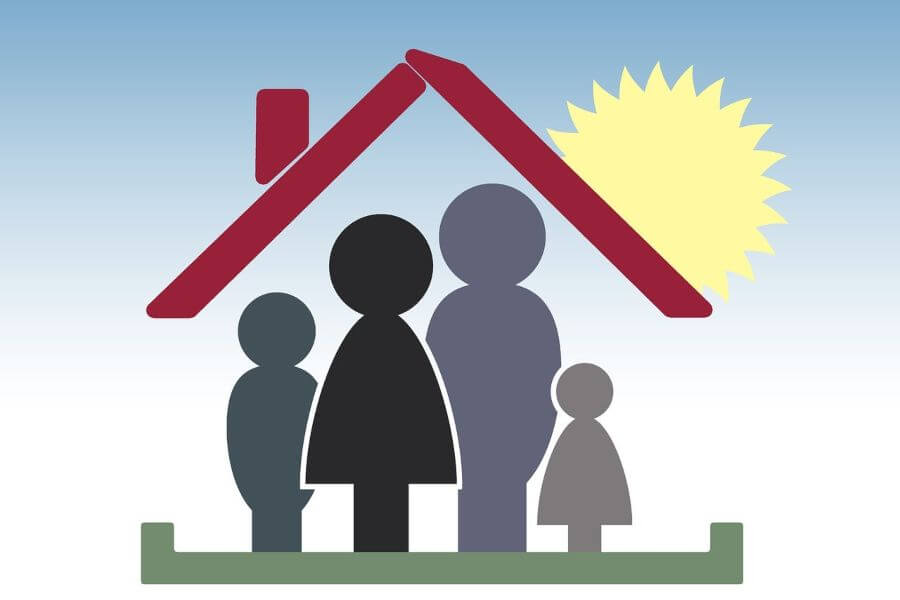 With so many working from home, now is a good time to consider different ways to reduce your energy bill. You might be surprised that just a few simple changes can help significantly reduce your energy usage, which will not just save you money now, but it can also prolong the life of your HVAC system! Consider these tips on saving energy while you are spending more time at home.
Use Appliances Less
If you are like many Americans right now, you are probably spending more time at home and less time running errands or at social engagements. One way you can reduce your energy costs is by using some of that extra time at home doing some chores the old fashioned way. By not using your dishwasher or clothes dryer, not only are you saving money on the energy it costs to run those large appliances, but you are also reducing the heat and humidity that they produce which reduces your air conditioning usage as well!
Update Your Insulation
Whether or not your home is properly insulated will be one of the biggest factors in how much you end up spending on your energy bills every month. A well insulated home, compared to a poorly insulated one, can reduce energy usage costs by 50%. High quality insulation works to trap the cool air in your home and block the hot air from coming in. So, if you are interested in potentially cutting your heating and cooling bills significantly, have one of the AirOne Heating and Air Conditioning technicians come give a consultation on your home's insulation.
Update Your Windows
When it comes to energy use, your windows might be a major culprit in the amount of loss your household is experiencing. If you have newer windows and don't want to replace them, there are still a few things you can do to improve energy efficiency. You can start by checking for any air leaks, and by using caulk or weather strips, you can greatly reduce the amount of air coming in and out of your window frames. You can also invest in some energy efficient shades or blinds. These are designed specifically to block the sun and prevent the extra heat from coming in, which can greatly reduce your air conditioner energy costs.
If you want to replace your windows altogether, you have a lot of great choices in the way of energy efficiency. Choosing options with the Energy Star or NFRC label will guarantee a certain level of efficiency, but there is not a one size fits all when it comes to window selection. Depending on your climate, you will want to select the right windows for your home specifically. For instance, for homes in warmer climates, like ours here in Central Texas, you will want to select coated windows to help with heat resistance. Do your research and consult a professional to be sure that your house is as energy efficient as possible!
Use A Smart Thermostat
Smart thermostats are often recommended for keeping your home temperature controlled while away from home, such as at work or even on vacation. However, they can also be very helpful while you and your family are spending more time at home. Forget to turn up your thermostat and spend all night tossing and turning? A smart thermostat will let you set temperature controls for various times a day so that your home temperature will change to match your preferences without having to manually change them every day.
Looking for HVAC Repair around Buda, TX? Contact the experts at AirOne Heating and Air Conditioning to see how they can help!