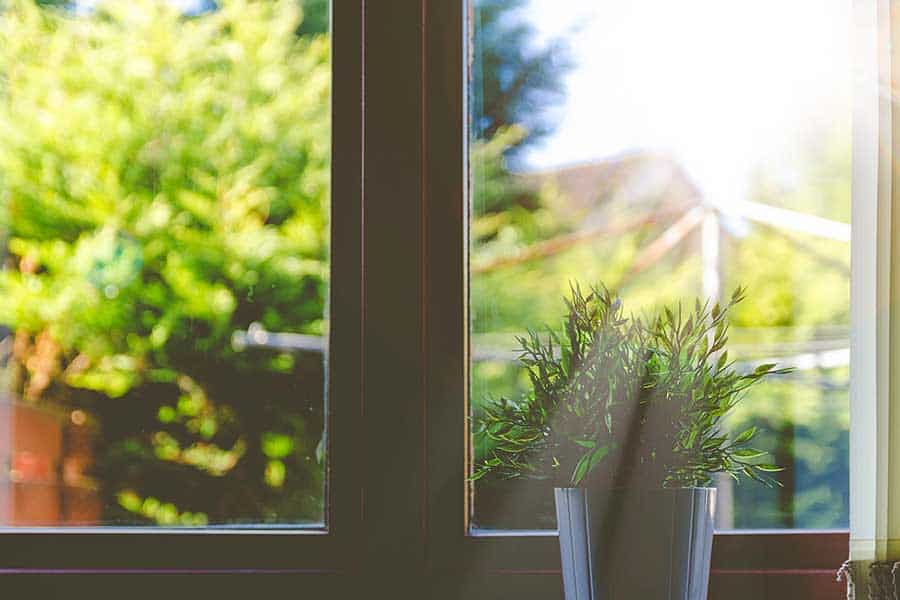 Step 1: Ensure Correct System Installation & Operation
There are several steps you can take to improve the air quality inside your home. The First and most important step is to make sure your system is installed and operating correctly. Poorly installed or maintained systems can reduce indoor air quality by introducing unfiltered air into the system, by ignoring various conditions which create an environment for the growth of molds inside the air handler and duct system, or by failing to maintain proper indoor humidity levels.

Step 2: Invest In Quality Air Filtration
The Second and most cost effective step is to invest in a quality air filtration system. The precise level of air filtration that's right for you depends on the sensitivity level of those living in the home.
The minimum level of air filtration should be designed to keep your heating and air conditioning system clean. Design considerations must account for an adequate filter face area for the air flow resistance of the filter.
The medium level of air filtration should be designed to eliminate allergen particles like pollen,mold spores & pet dander.
For the maximum level of air filtration, consider electronic air cleaners designed to remove allergen particles as small as bacteria and respirable dust.
Step 3: Try REME Technology
The Third step for homes with occupants with severe to moderately severe respiratory problems where solutions must go beyond the limits of air filtration. These indoor air quality systems are often found in heath care facilities and where groups of people are confined in restricted spaces for prolonged periods of time. Learn more about advanced REME technology by visiting RGF® Environmental Group's site.
An experienced AirOne Heating and Air Conditioning technician can help with any air handler repair problems or questions you may have. Give us a call today at (512) 392-0022.