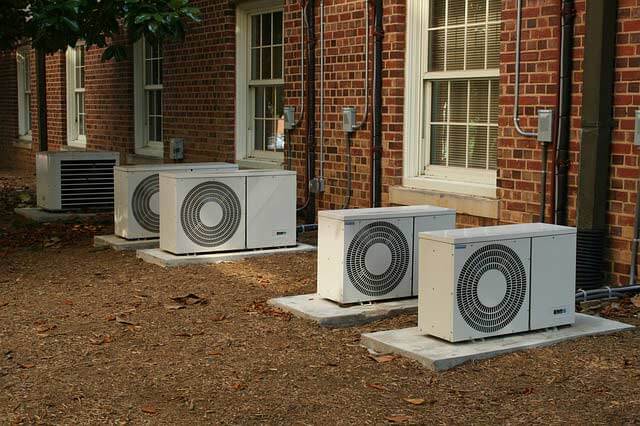 It's no secret that it gets hot in Texas during the summer. A worst-case-scenario during our scorching Texas summer is having your air conditioner start blowing warm air or completely stop running. Along with a number of other people in Central Texas who will experience this scenario this summer, you pick up the phone to call your HVAC specialist, and wait out the heat until relief arrives. While not all air conditioning problems can be prevented, here are a few tips that can be used to lower the likeliness of this happening to you this summer.
Ensure Maximum Air Flow
To work properly, your air conditioner needs to pull air through the system, including recirculating air from within your home. If this process is obstructed in any way, it can cause problems in your unit. To ensure you have the manufacturer suggested airflow, make sure to keep the area clear around the vents – indoors and outside. This includes cutting back vegetation and cleaning dirt away from any vents.
Use A Programmable Thermostat
Beyond helping reduce energy costs by regulating your home's temperature, programmable thermostats can also help minimize impact on your system. Program your air conditioner for warmer temperatures when the home is empty or at night when it cools down outside. In addition, program your thermostat for lengthier run-cycles. While this action won't prevent problems, it can help bring down the humidity in your Central Texas home. This can give you a more comfortable environment, and can also help to keep dangerous mold spores from thriving in your home.
Eliminate Pests
Some bugs and pests are attracted to central air conditioning units, and can be harmful if they get inside the system. To keep ants and other pests away, use an eco-friendly pesticide around the exterior of the unit and check on it regularly throughout the summer. Keeping the unit clear of insects can help keep it up and running smoothly.
Stay Level
The majority of outdoor air conditioning units are placed on a concrete slab or other raised platform, giving them a level base of operation. However, over time these platforms can settle or sag, hindering the performance of the air conditioner. Check on your outdoor component to ensure that the base continues to stay level. Catching platform issues early can make repairing them less of a hassle.
Regular Maintenance
Obviously, regular maintenance, such as lubrication and filter changes, is also important to keep your air conditioner running smoothly. Keeping these tips in mind, you may be able to reduce the chance of common A/C problems and have a stress-free and climate controlled home all summer.
If you're interested in more ways to keep your air conditioning system in shape, contact AirOne Heating and Air Conditioning, located in San Marcos, TX.