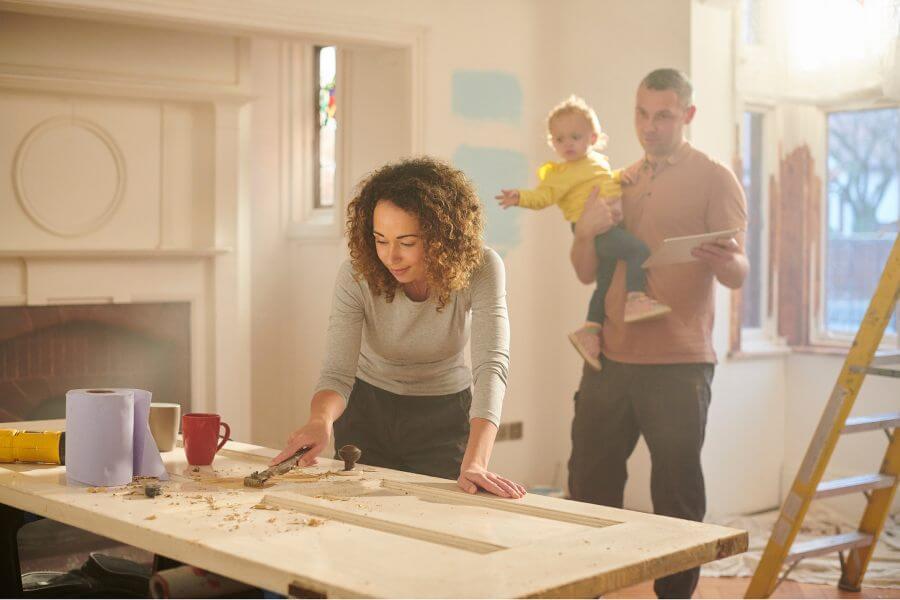 Getting your home renovated can be exciting, whether it's a new kitchen, bathroom, floor, or something else. However, renovations can churn up a lot of dust and debris in and around your home that adversely affects your air conditioner. No one wants to conclude their long-awaited renovations with an air conditioner that doesn't work. Below are a few tips for keeping your AC safe and in working condition during your renovations.
Before Renovations Start
Doing some work ahead of time is one of the most important parts of keeping your air conditioner safe during home renovations.
Plan Ahead
It's helpful to have a plan laid out to protect your air conditioner before renovations begin so that you aren't trying to figure things out at the last minute. Taking a few minutes to plan ahead can save a lot of hassle in the long run.
Turn System Off
Turn off your air conditioner before work begins. This keeps air from circulating and lessens the possibility that dirt or other debris will end up getting in your system and ductwork. Debris that does end up in the system and ductwork may cause problems even well after renovations are completed.
Cover Vents
Make sure to close and cover any vents and registers in the spaces to be renovated. If the renovation will cause a lot of dust, it's a good idea to close vents all over the house just to be safe and keep as much debris out of your duct system as possible.
During Renovations
After taking precautions before starting renovations, there are a few more steps to consider that would help even more.
Take It Outside
A good way to prevent dust and debris from getting in your vents and ducts during renovations is to do whatever work possible outside. If the project requires cutting a lot of material or sanding materials, try to do this outside if possible.
Tarp It Off
You can also put up tarps to separate the renovation areas from the rest of your home. Clear plastic tarps are great for this. Tarping off renovation zones can dramatically reduce the amount of dust that gets into the air and into the vents of your home.
Clean It Up
It can be tempting to wait until a renovation is completely finished to clean up the work area. However, it's best to clean up the work area daily or throughout the day if possible. This prevents dirt and debris from the work area from being tracked elsewhere in your house.
Once Renovations Are Completed
Once your exciting new renovation is complete, some post-work clean up is called for. Thoroughly cleaning up after a project helps you get back to enjoying your home faster.
Inspect Your HVAC System
It's a good idea to inspect your entire HVAC system after any significant construction is done in your home. Make sure vents and registers are clean. This helps prevent dust getting into your system once your AC is turned back on after the project.
Change Air Filters
Change your air filters immediately after renovations have been completed and construction areas cleaned up. Even if you weren't due to change the filter yet, it's likely that at least some dust from the project got into the air. Running your air conditioner with a clogged air filter makes the unit work harder than it should have to to circulate air and shortens the lifespan of the unit.
Ask An Expert About HVAC Size
If your home renovation has expanded your home, such as adding a new room or more square footage, or if the renovation has significantly changed the size of an existing space, such as taking out a wall, then you should ensure that your HVAC system will still efficiently serve the new space. If you aren't sure what size space your system is approved for, the easiest way to find out is to contact your local HVAC company and ask for guidance.
Enjoying a recently finished renovation and need help determining if your air conditioner will still efficiently cool the new space? Contact the experts at AirOne Heating and Air Conditioning and we'll have a technician help you out.